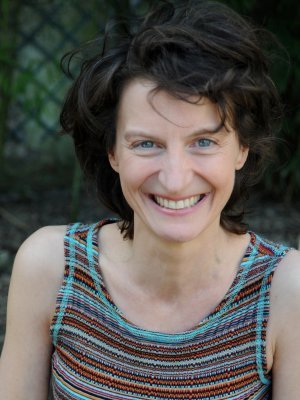 Date:
Saturday 19 September 2015 (09:00 -18:00)
Sunday 20 September 2015 (09:30 -18:00)

Location:
Salisbury Centre Studio
Teachers :
Rod Burstall & Marie-Elisabeth Cornet
Coordinator :
Angela Newton
Contact person : Angela Newton
This program will explore our minds and emotions through the practices of meditation and clowning! Not taking ourselves so seriously, we can begin to see what is going on for us.
Clown workshop
Teacher: Marie-Elizabeth Cornet (Babette)
Salisbury Centre, 2 Salisbury Place, Edinburgh
In this weekend workshop we will experience the art of clowning and the relationship between clowning/humour and the teachings of the buddha. The daily program will include sessions of meditation, talks, and discussion, and sessions of clown practice...
This kind of clowning is not about being the funny man or woman. Its about exposing your tender heart, being vulnerable, letting go of your embarassment, and dissolving it into laughter.


From Babette
One of the greatest traps in life is taking ourselves too seriously.
Let's challenge our pride, our petty self-protective armor, and our
certainties which stem from experience. Let us laugh at our little
tensions, our fears, let us consider ourselves with tenderness to be
able to look at others with the same understanding and vice versa.
Let's dare to show that life can be different, nurturing our sense of
humour along the way

The clown makes visible our fantasies, our follies, our weaknesses,
our social behavior; our defects become materials and experiments.
Working with clowning is developing the capacity to listen to one's
own feelings and those of others: developing the capacity and the
right to fail and also to rebound.
Being a "clown" is having an authentic attitude and love of life.
Related Quotes from the Shambhala Lineage
"In order to overcome selfishness, it is necessary to be daring. It is as though you
were dressed in your swimsuit, standing on the diving board with a pool in front of
you, and you ask yourself: 'Now what?' The obvious answer is: 'Jump.' "
- Chogyam Trungpe Rinpoche (author of "Crazy Wisdom")

Some Pics of Babette in Action

References
See article below for more information on the relationship between Clowning and the Dharma
http://www.mindfulnessbell.org/articles/mb33.pdf (pages 5-10)

Here is an example video of Babette's Professional Comedy Performance style.
http://www.dailymotion.com/video/xbfbuq_attila-reine-des-belges_fun

Details of Event
Cost: £80 (Concessions: Students/DWP £30 Low Income £50)
Deposit: £30 (Concession £20)
Number of Participants limted to 24 (So please register ASAP)

Location:
The Salisbury Centre
2 Salisbury Rd
Edinburgh EH16 5AB

Schedule:
Saturday, September 19: 0900 - 1800
Sunday, September 20: 0900 - 1800
Some previous meditation experience recommended (but not essential)

Contact
Email: [email protected]
Phone: (Rod Burstall) 07983 538375